About Us
Paws Fur Help, Inc. established in March 2022. As a concerned citizens group to provide support and advocate change at the Mission Animal Shelter. Paws Fur Help is organized as a Volunteer group.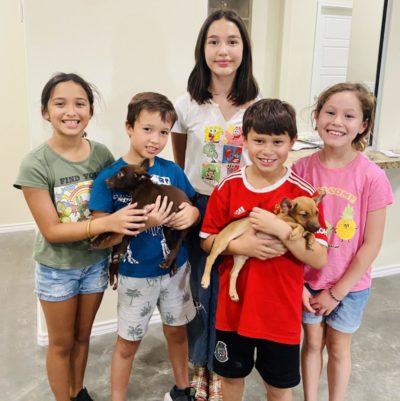 Mission Statement
Our mission is to protect and advocate for companion animals in need and build a community where people treat them with kindness and respect.
Established Partnerships
American Pets Alive
Harlingen Humane Society
Dogs Playing for Life
Chewy Established
American Rescue Aid
RGV Low Cost Spay & Neuter Clinic
Yaqui Animal Rescue
Nominated for the 2022 Community Impact Award – Mission Chamber of Commerce
Our Services
Volunteer Program with orientation
Foster Program
Transport out of shelter
Foster Food Pantry
Educational workshop
Set Adoption protocols
Get Involved
Please select the purpose for your request.
Volunteer
Volunteering your time saves precious lives.
Fostering
133 Successful Fosters
Provide financial , emotional and educational support to fosters. Provide feedback and reports to rescues. Provide transport, veterinary transport and communication through process often for several months.
Adoptions
Deliver customer service to each adopter, developed adoption package and provide good bags plus all educational information.